We've all seen these ivy bowls right? Cute and fairly inexpensive at around a buck apiece. But, even cuter and less expensive? Humm, maybe?
Besides being a bit dirty (and decorated with funky bows) they were in perfect condition, nothing a little soap and water couldn't fix. (Clean bowls drying in the sun.)
See this tube? It is actually about 4.5 feet tall and about 2 or 2.5 feet diameter. My husband found this in the yard at his work and it was going into the trash. What ever will I make with these ivy bowls and this tube? Continue reading.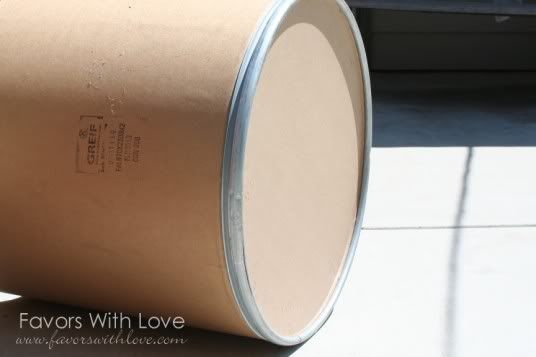 Well, we cut the tube in half, painted and decorated it. Then added the bowls to which we stuck little card stock fish.
And low and behold you have a cute little fish bowl game! Now isn't that cute? We had this game at a recent birthday party for my son. And the prize for this game was the Fish in a Bag Soap that we recently showed you how to make. So what do you think? Cute right? I told ya! Isn't it fun to make stuff out of stuff? LOL!